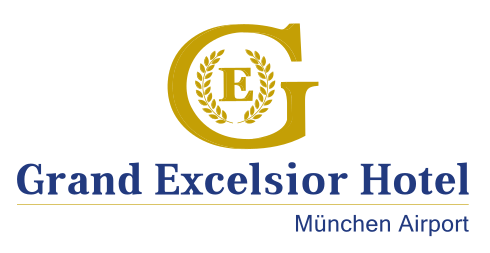 Grand Excelsior Hotel Munich Airport is conveniently accessible to Schwaig, a well-liked residential neighborhood. The Grand Excelsior Hotel Munich Airport is just a few miles away from Englischer Garten, Frauenkirche, Viktualienmarkt, and Bayerische Staatsoper, a perfect and first-class stay for pathfinders and trailblazers visiting Germany.
The hotel is filled with the finest and top-end luxury and gracious staff for serving Arabian luxury to its guests. Every room of our hotel provides the royal comfort and luxury for which we are known. We try to offer our guests top-notch comfort, including high-quality care products, a spacious bathroom equipped with double wash sinks, a minibar, a desk, a luggage rack, a bathtub, and more. We offer our guests nine varieties of rooms, including Economy Twins, Classic Twins, Superior Double, Executive King, Suite, and many more.
Apart from providing in-room amenities and comfort, Grand Excelsior Hotel Munich Airport offers various other facilities, including a well-equipped and spacious gym and indoor Spa sessions from a professional and experienced masseuse to provide relaxation to your core.
Thew property of Grand Excelsior Hotel Munich Airport includes a Restaurant "Zur Schwaige," which is primarily famous for being furnished in a noble, Bavarian wood look. The restaurant serves an inter-continental Breakfast buffet from Monday to Friday, 06:30 to 10:00 am, and dinner "á la Carte ' from 6 till 10 pm. The property also includes Bar "Gate 80," a perfect place with great ambiance for Refreshing drinks where you can enjoy big Sports Events or a relaxing evening with some Aqua Vitas and some great company.
Grand Excelsior Hotel Munich Airport serves as the best host for Meetings, Seminars, and more. The property includes 12 Meeting Rooms with a total capacity of 600 guests offering various amenities, including a projector, canvas, flipchart, writing pad, and pens for all guests. Grand Excelsior Hotel Munich Airport also provides a Business Lunch buffet with cold starters, crunchy salads, soup, several main dishes, and desserts on the demand of the guests.